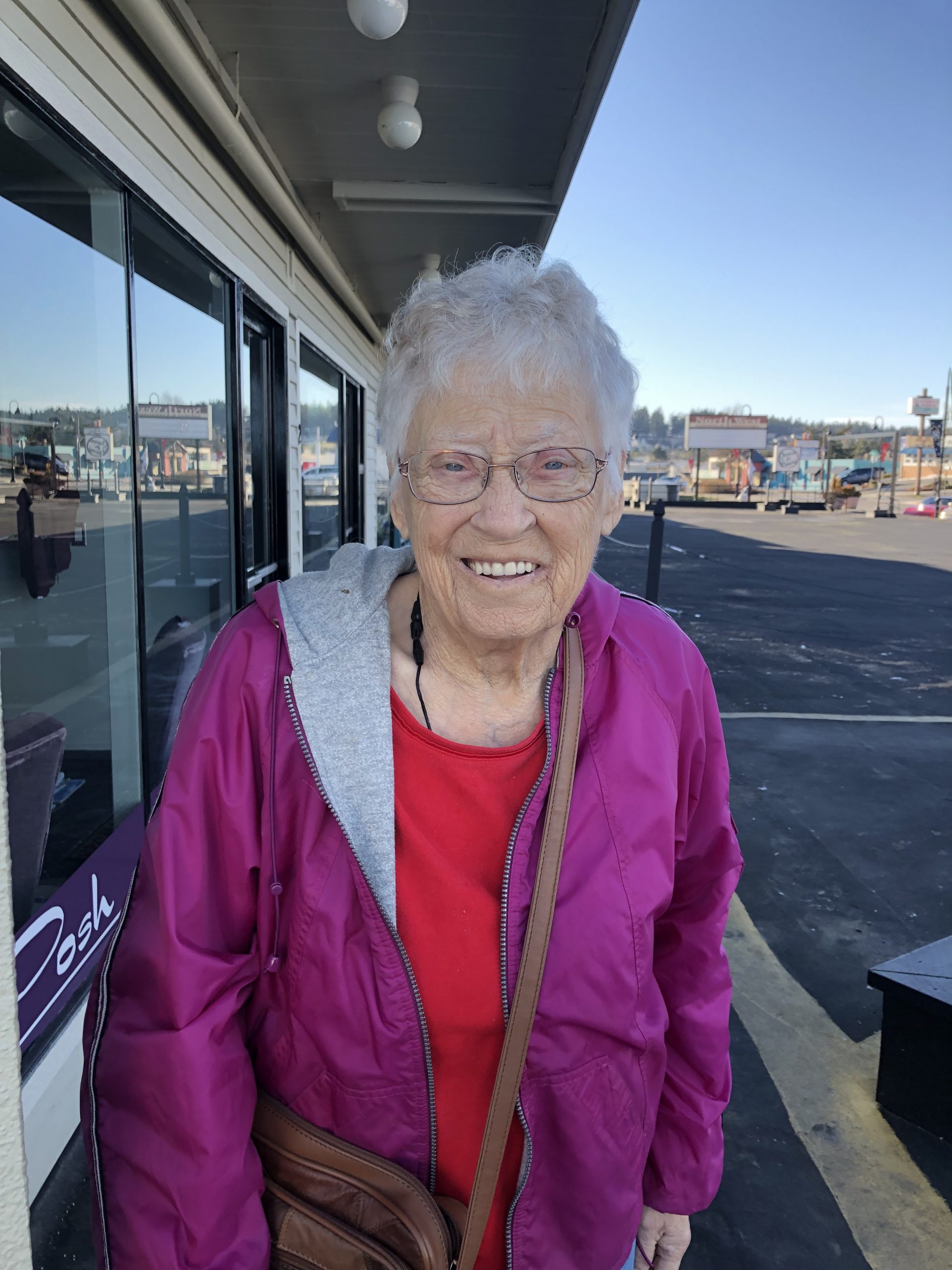 Vernyce Audrey Seltveit
June 14, 1949 — February 25, 2020
Vernyce Seltveit, 88, passed away Feb. 25, 2020 after an extended illness. She was born March 12, 1931 in Velva, N.D., to Oscar and Selma Kittelson.
She grew up in Butte, N.D., until the 8th grade, when her family moved to Velva. Vernyce graduated from Dakota Lutheran High School in Minot, N.D. She married Arne Seltveit June 14, 1949 in Turtle Lake, N.D. Vernyce and Arne farmed until fall of 1956 when Arne accepted a job at The Boeing Aircraft Company in Renton, Wash. In October of 1957, they relocated to Whidbey Island, where Arne worked in construction. In 1963, they started their own construction business "Arne's Construction," in Oak Harbor, serving Central and North Whidbey. Vernyce was the office manager and bookkeeper until their retirement in 1983. Vernyce and Arne very much enjoyed their retirement and were able to spend time camping, fishing and most importantly, acting as cheerleaders at their grandchildren's sporting events and activities. 
After Arne's passing in 1997, Vernyce continued with her favorite role as Grandma and loved all her crafting hobbies, gardening, bowling, square dancing, playing pinochle at the Oak Harbor Senior Center, and attending her son, Bruce's, many concerts. She is a member of Oak Harbor Lutheran Church.
She is survived by her three children: Bruce Seltveit (Kathy) of Oak Harbor, Valerie Wiley (Carl) of Oak Harbor, and Yvonne Richards (Gregg) of Lynnwood; six grandchildren, Ryan Wiley (Robin), Eric Wiley (Shannon), Colby Wiley, Anna Seltveit (James Bacher), Bryce Seltveit (Jessica), and Matt Seltveit; six great grandchildren; three brothers, Jerry Kittelson (Dorothy), Burdette Kittelson (Doris), Marlowe Kittelson (Gayla); sisters, Olive Kelly (Vern), Norma Jean Rist of Velva, and Arlene Mehlhoff of Minot. Preceded in death by sister, Bonnie Kittelson and brothers-in-law, Elwood Olafson, Arnold Mehlhoff, and Jim Rist.
Celebration of Life will be held Friday, March 6, at 1p.m. at Oak Harbor Lutheran Church, followed by a reception.
Remembrances may be given to WhidbeyHealth Hospice, 202 Main St., Coupeville, WA 98239 in her name.