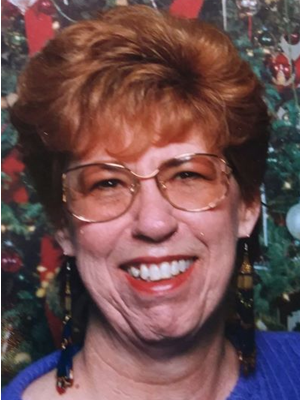 Vicky Schon
— March 20, 2019
Vicky Schon passed away March 20, 2019 after a short battle with cancer.
She was born in California and she loved the desert, but learned to like the Northwest. No one was a stranger to her and she was loved by all who knew her. She is best known for her compassion and her sense of humor. Her passing will leave a big hole in her community.
She is survived by her husband, Rick Schon; her daughter, Verna Haynes and husband Ed; Pam Tellefsen and husband Ray; her sister, Peggy Wandell and husband Jim; her sister, Lynn Ward and husband Vic; nephews Shawn, Gavin and Gerald; nieces Dawn and Nico; many cousins and many "adopted" family.
In lieu of gifts or flowers, donate to your favorite charity. A Celebration of Life will be held at 3 p.m. Saturday, April 20 at American Legion Post #129, Oak Harbor.
Family and friends are encouraged to share memories and condolences at www.whidbeymemorial.com .