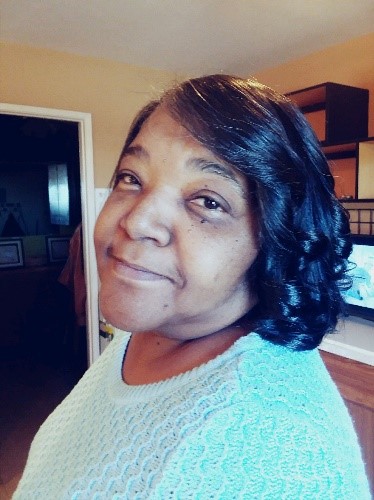 Wayne Young
—
Wayne Young, 63 years old, went on to glory in April 2019. She was the youngest daughter of Wilbert and Mary of Norfolk, Va. The sister to Constance, Pete, Fabra, Keith, and Eddie. Wayne was fun-loving, lighthearted, kind and a devoted wife to Westley Young, 1st Sgt. (USMC, Ret). She is also survived by her three children, Westley, Wynndee, and Wryan, to whom she devoted her life; and grandchild Samra, whom she loved very much. Also, her love overflowed to a host of family and friends.
As a military wife, Wayne settled in Oak Harbor, Wash., where she served as a licensed practical nurse at Naval Hospital Whidbey Island. She was recognized as Civilian of the Year and supported her community as a Girl Scouts leader, loyal Federal Employed Women member, and a faithful Diabetic Support Group facilitator. Some may remember her as a grief counselor with the NASWI Mother-Infant Unit support group.
Wayne reminds us to "Be still and know God," Psalm 46:10.
A special thank you to North South Kidney Physicians, DaVita Kidney Center and Providence Medical Center staff for caring and supporting for Wayne's health.
There will be a celebration in her honor on May 4 at 2 p.m. in the NASWI CPO Club dining hall, 1080 W Ault Field Rd #138, Oak Harbor.
Family and friends are encouraged to share memories and condolences at www.whidbeymemorial.com.