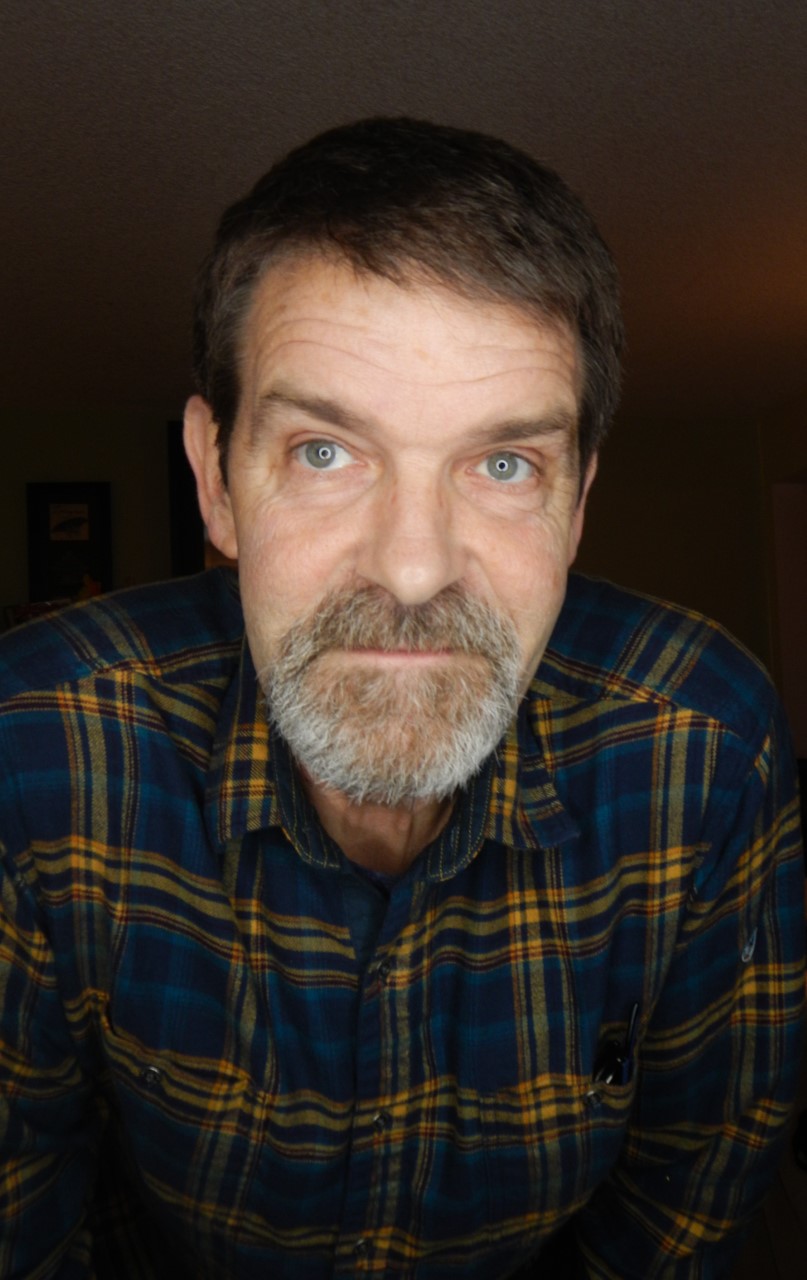 William "Bill" Layne Burgoyne
May 27, 1962 — March 3, 2021
Bill was born in Portland, Ore., May 27, 1962 and died March 3, 2021. He was lovingly raised by his parents, Dixie and Robert Burgoyne, with his brother Rick. Bill fondly recalled his childhood with his brother and parents, often sharing memories of him and his brother, family camping trips, the sound of his father's piano playing and his admiration for his mother's dedication to them.
In 1981, Bill joined the U.S. Navy, where he served a 20-year career. He was a proud Seabee and used their "Can Do" motto throughout all aspects of his life. Bill met his wife of forty years, Darcie, in middle school. They grew up as friends in shared social circles. While away at bootcamp, Bill entered Darcie in a "Sailors Sweetheart" competition. Despite not being sweethearts at the time, he won the competition and her heart through his persistence and ability to make her laugh. In 1982 they married, and together had four children. They traveled where the Navy sent them, moving 13 times before eventually settling on Whidbey Island. In 1998, Bill made Chief and closed out his Navy career in 2001. Following his retirement, he continued to serve the government, working in civil service. He was a proud veteran and a dedicated employee.
Bill had four children: Joshua, Briana, Sarah, and Matthew. He was a loving and devoted father. He took great pride in their accomplishments and was always their biggest supporter. He taught them hard work, loyalty, forgiveness, the importance of laughter and that family is what matters most. In 2004 Bill was made a "Papa" for the first time when his granddaughter, Alexus, was born. He admired her dedication to achieving her goals and adored her kind heart. In 2012 he was once again gifted with more grandchildren, Shayla and Jaxson. Bill loved going to their school and sporting events and simply spending his time with them. In 2016 he was given another grandson, Shae, and shortly after that, Bryer. He found joy in Shae's funny nature and cherished Bryer's tender demeanor.
In 2019 Bill was diagnosed with metastatic cancer, but he maintained his "Can Do" mentality. Bill endured 27 chemotherapy infusions with unending perseverance and incredible strength. His fight against cancer taught us all to love deeper, be truly present, and to take life and really live it.
Bill will be remembered for his outgoing personality, the joy he found in laughter, his dedication to hard work, the love he had for his family, and the strength he showed us all. A military service was held at Tahoma National Cemetery for family March 18. Friends and family are welcome to celebrate Bill's Life from 11 a.m. to 4 p.m. Friday, March 26 at Rocky Point Recreation Area (Can-Do-Inn).
Arrangements are entrusted to Wallin-Stucky Funeral Home, Oak Harbor, Wash. Please visit Bill's page in our Book of Memories online at www.wallinfuneralhome.com to share memories and leave condolences.