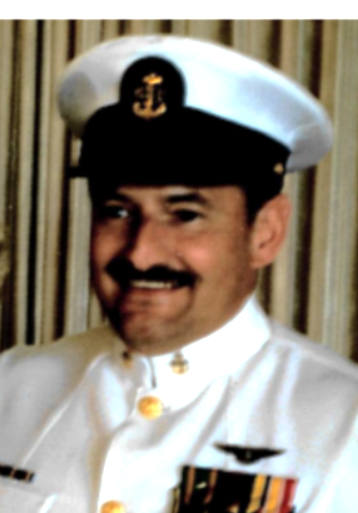 William Peter Morgan
February 6, 1946 — June 26, 2019
William Peter "Pete" Morgan, age 73, died at home on June 26, 2019 after a short, savage battle with cancer. He was surrounded by his loving wife of 46 years, Geri Morgan; his daughter, Angie Morgan Strassburg; son, Robert A. Young; and his brother, Michael Morgan.
Pete was born in Toronto, Ontario, Canada to Marcel T. and Lillian (Wood) Morgan on February 6, 1946; soon thereafter, the family moved to Oak Bay, Victoria British Columbia. During Pete's youth, he had several jobs to help support his mother and sibling, due to his parents' divorce. He washed baking pans at the local bakery in the wee hours and then delivered newspapers. Pete and his brother, Michael, were very well-known for their escapades throughout Oak Bay.
Pete graduated from William Nottingham High School in Syracuse, New York in 1964. After graduation, he joined the United States Navy, which took him to many ports including: Great Lakes, Pensacola, Memphis, Lemoore, Alameda, Ft. Bliss and Whidbey Island. He became a U.S. citizen in order to obtain a Secret Clearance in 1979. Pete was an overachiever and was highly praised by all his commands throughout his military career. He retired as a Senior Chief from VA-165 in August, 1988.
Upon Pete's return from cruise with VAQ 131 in August 1973, he met the love of his life, Geri, making her his bride on June 15, 1975. Pete was thrilled to be "Dad" to Geri's three children: Angela (5), Rob (4) and Brian (2). Pete was a natural father; the children needed him, just as much as he needed them. When Brian passed away at the age of 3, it was Pete who held the family together. He made the decision to volunteer for back-to-back sea duty so the family never had to leave Whidbey and could have a stable life.
In 1980, he started Morgan Backhoe Service,which eventually became Pete Morgan Construction. Pete excelled in many aspects of construction: septic installation and design, building homes, clearing land and anything he could do with hydraulics and tools. He successfully worked his business for 25 years, taking pride in keeping employees working year round. In winter, when septic business was slow, he would build houses.
Pete, "the MacGyver," was a man of many talents. He read and comprehended every word he read even "acing" tests after reading the subject just once. He could converse with anyone, anytime, on any subject. His knowledge of American and world history was astounding.
He could take apart and reassemble an airplane…the same with any machine including trucks, cars, backhoes, dump trucks, loaders and even a garbage truck.
Pete loved hanging out in his shop where he had all the comforts of home, including a big screen TV and cable so he could watch FOX news – a gift from Geri. He loved it when pals would stop by and talk about "man stuff." Pete loved to fly and enjoyed ownership of 3 different airplanes. He also loved to fish – salt or fresh water. In 1998, he purchased an unfinished cabin on Lake Roosevelt in Eastern Washington. Pete and Geri spent many long weekends building and completing the cabin for several years. "Gone Fishin'" was one of Pete's favorite replies! He was a great host for all his family and friends. He was well-known for his famous spaghetti, chili, BBQ ribs and steaks. His bar was always fully stocked with Crown Royal for the men and Lemon Drop Martinis for the ladies. Many will recognize his favorite sayings: "Hugs are mandatory and kissing is optional" – also, to his family and close friends – "I love you big much!"
Pete is well-known in Oak Harbor for always being there to offer help. No matter the situation, he knew how to "make it work" and always knew the "connections" to make it work! He was called "Pete, the MacGyver," by many.
During the last months of Pete's life, he was surrounded by his family and dear friends. The family will forever be grateful for all the love and support received during this difficult time. A special "Thank You" to WhidbeyHealth Hospice and to Dr. Jerry Sanders for their loving compassion and care. Next time you listen to Jimmy Buffett, remember Pete, a man who is going to be missed forever by all who knew him. Pete – we love you big much!
Pete was preceded in death by his parents, Marcel and Lillian Morgan, and by his son, Brian. He is survived by his loving wife, Geri Morgan; his daughter, Angie Morgan Strassburg (Gary; his son, Rob A. Young; his five grandchildren: Joshua R. Venter, Brian Peter Leets (Mara), Amanda R. Leets, Samantha A. Leets and Adam Reeves;, his great-grandson, Bradley James Venture; his devoted brother, Michael T. Morgan (Kirsti Palmer) of Fairbanks, Aalaska; his dear friend, "Pops" Don King and his many cousins throughout Canada.
A Celebration of Pete's life will be held at the Oak Harbor Yacht Club on Saturday, July 20, at 11 a.m., with Military Honors provided by the NAS Whidbey Honor Guard. Inurnment at Maple Leaf Cemetery will be private. Memorials are suggested to Whidbey Health Hospice or to Seattle Children's Hospital. Family and Friends are encouraged to share memories and condolences at www.whidbeymemorial.com.